LASER TATTOO REMOVAL CLINIC

At Mantra 2 we use advanced laser technology to remove tattoos. Laser tattoo removal is simple, safe, and produces fantastic results. It's designed to get rid of any mistakes that you might have made or to cover up an old tattoo that no longer meets your style. Over the years, we have removed both small and large tattoos and have become one of the leading choices in the area. We have 7 years of experience removing tattoos and over 20 years of tattooing experience. We like to pride ourselves on our 5 star hygiene rating and that we use the medical grade laser machines as medical clinics.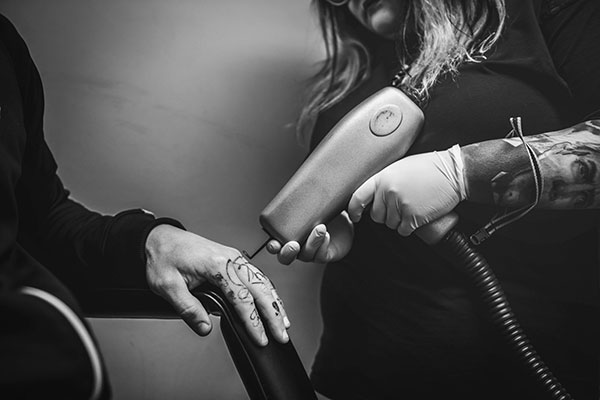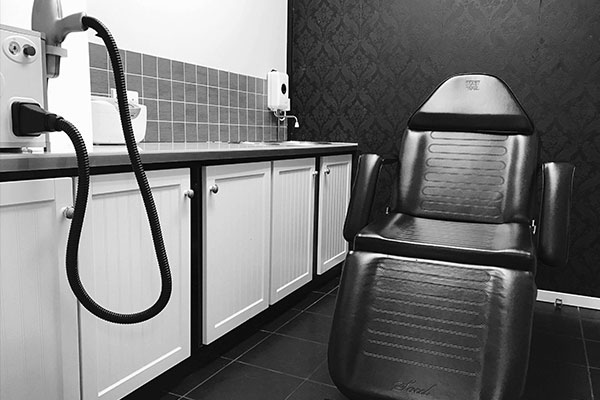 THIS TREATMENT IS FOR YOU IF:
-You wish you never had a tattoo-You are looking to fade a tattoo for a new design
-You need to remove a tattoo to help pursue your career
HOW DOES THE SKIN LOOK AFTER TREATMENT?
An instant whitening of the skin is seen after treatment, but this generally fades quickly. The area is likely to feel tender for a few hours and can be red and swollen for up to 48 hours.
HOW DOES THE TREATMENT FEEL?
Most patients describe the sensation as similar to a hot pin prick or the flick of an elastic band. Whilst mildly uncomfortable, most people tolerate treatment well. A skin cooling device may be utilised to reduce any discomfort and a sterile dressing may be applied.
LASER MACHINE
Luminette-Q Passively Q-switched Nd: YAG Laser system is provided to our clients.
We have fully trained certified Laser Protection Supervisors who attended their training at the University of Manchester and whom are approved by the British Medical Laser Association. We are confident you will receive the best care and advise.
Our Treatment Protocols and training are approved by Dr. A. J Berry of Lynton Laser Clinic – experts in aesthetic technology.
HOW DOES A TATTOO REMOVAL LASER WORK?
Q-Switched Lasers generate a high powered beam of laser light in an extremely short pulse and are the most suitable lasers for tattoo removal treatment. The very short pulse of high powered laser light is absorbed by the tattoo ink particles, breaking them down into smaller pieces, enabling your natural immune defenses to absorb and disperse the ink. A gradual fading of the tattoo occurs over a series of treatments. View video link
ARE THERE ANY SIDE EFFECTS?
In rare cases pigmentation changes can occur leaving the skin whiter or darker. Sometimes a change in skin texture or scarring can occur, particularly if any scabs are not allowed to heal properly. Finally, there is the possibility of a loss of the natural tanning ability in the areas treated. All of these usually improve over time and it is extremely rare for there to be permanent side effects.
HOW MANY TREATMENTS ARE NECESSARY?
This depends on several factors, including the density and colour of inks and the age of the tattoo. Amateur tattoos can be quick to remove, taking 3 to 8 treatments, where as professional tattoos vary considerably and some can take up to 15 treatments. Treatment sessions are spaced minimum 6 weeks apart.
PATCH TEST & CONSULTATION
A very small area of the tattoo will be treated, if no adverse reactions after one week your 1st treatment can commence.
£40 for the patch test, this will be deducted from your 1st session.
Laser tattoo removal results