SCALP MICROPIGMENTATION (SMP)
This is a non-surgical cosmetic technique that is an amazing solution for those suffering from hair loss.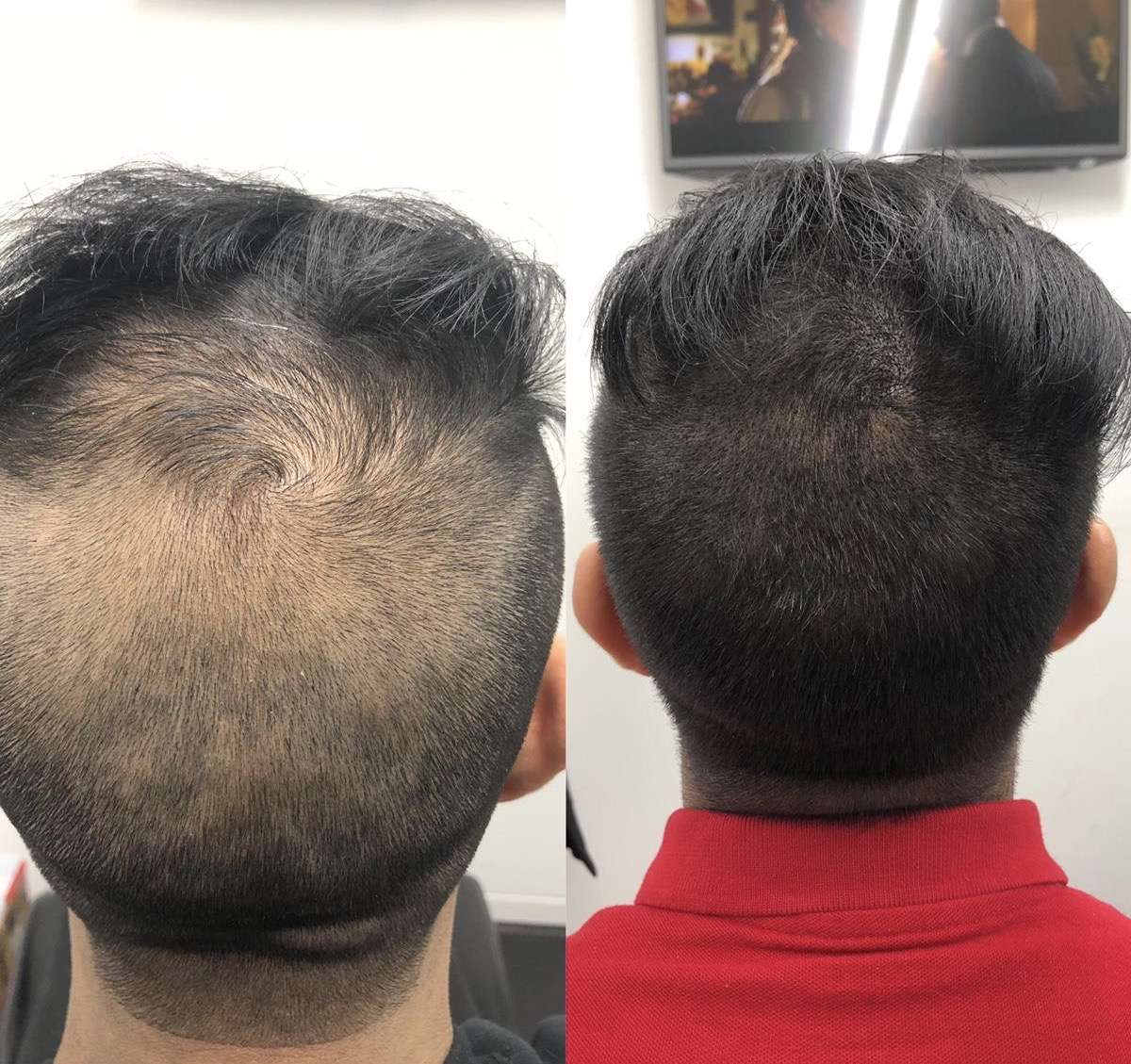 THE TREATMENT
Scalp micropigmentation is an instantly effective, non-surgical hair loss solution which involves a detailed tattooing process. Specialized pigment is carefully applied to the epidermis, replicating hair follicles and creating the illusion of a fuller and denser head of hair. The treatment can be used to improve the appearance of the subject at any stage of hair loss.
TREATMENT FOR SHAVEN HAIR
Scalp micropigmentation is most commonly and most effectively used to create the appearance of a full head of shaven hair. The pigment is applied to the balding areas of the scalp, blending seamlessly with the existing hair follicles in order to create the perfect head of cropped hair. The client is able to design the hairline to their own specifications although they will be advised by their practitioner and guided towards a natural looking shape. Your expert technician will be able to create a soft, natural and ultimately realistic looking hairline.
TREATMENT FOR THINNING HAIR
Scalp micropigmentation can also be used to drastically improve the appearance of thinning hair. If the client has a considerable amount of hair remaining, the pigment can be applied through the hair, thus darkening the scalp and creating the effect of a fuller head of hair.
TREATMENT FOR SCARRING
Hair transplant patients are commonly left with unsightly scarring in the hair donor areas. Scalp micropigmentation can provide the perfect solution in these cases. Using carefully applied layers of pigment through the scarring, the damaged skin is disguised with amazing results.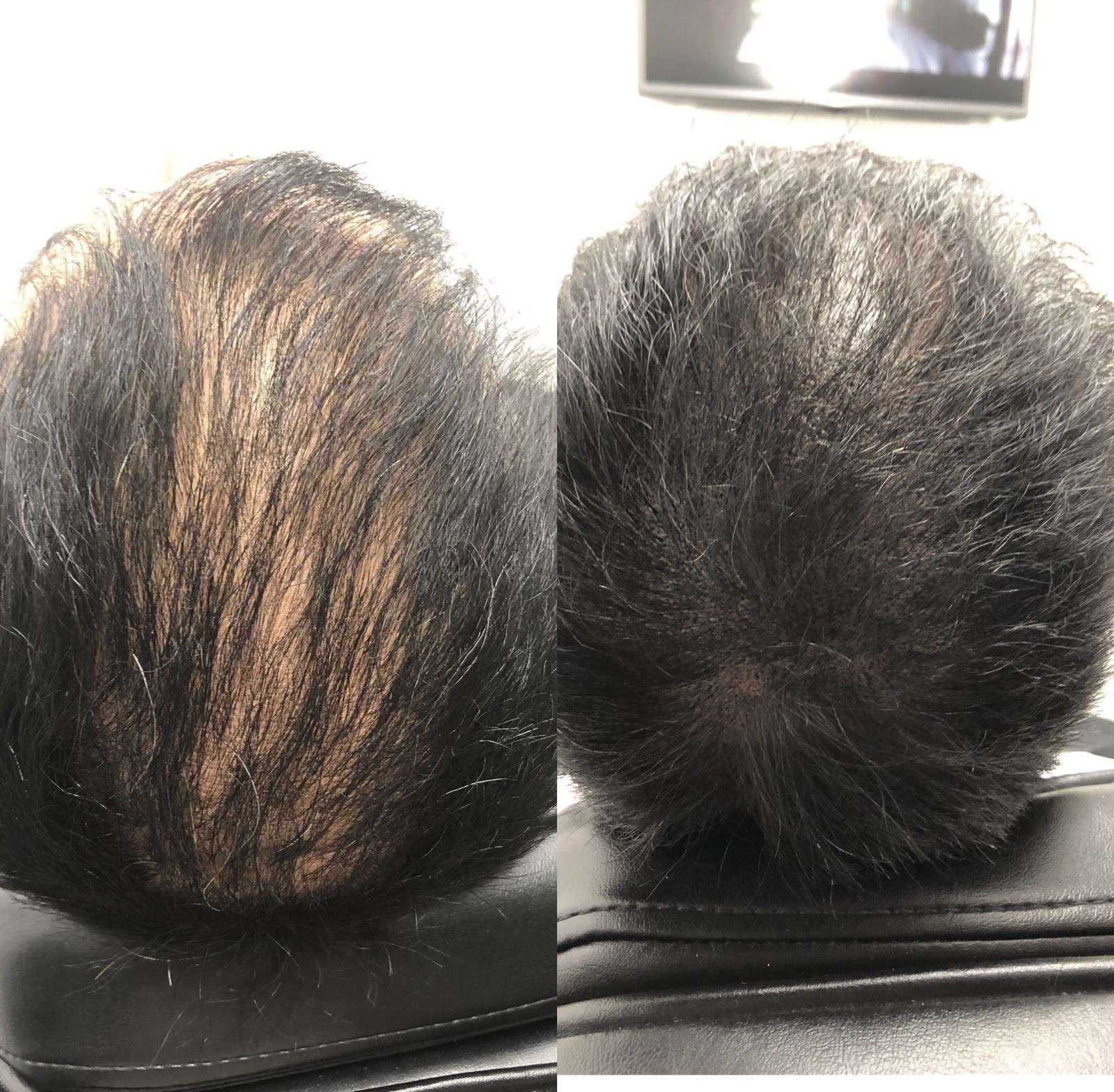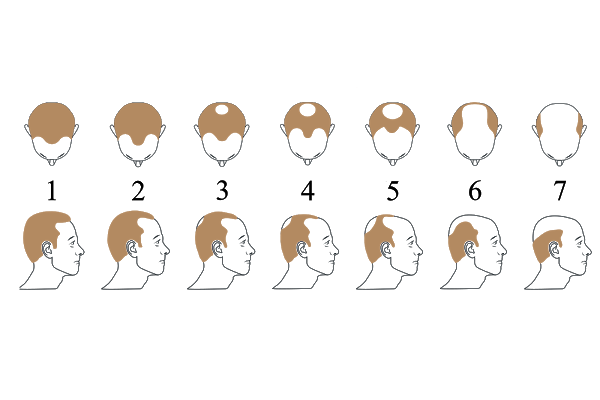 1. From £200

​​​​​​​ 

2. From £300

 3. From £400

 4. From £500

 5. From £600

 6. From £700
Frequently Asked Questions
How Long Does The Treatment Take?
The scalp micropigmentation process consists of three sessions. Each session will usually take between 2 to 4 hours, depending on the size of the area being treated. Scar treatments will be considerably shorter (again, depending on the size of the scar).
Are There Any Contraindications Which Could Prevent Me From Having The Treatment?
Scalp micropigmentation is unsuitable for those who suffer from psoriasis, eczema or any other recurring skin condition which may affect the scalp. Please consult your practitioner with any queries relating to this.
Do I Need To Top The Treatment Up In The Future?
Yes. Your treatment will soften over an extended period of time. The rate of fading will depend on your skin type and the amount of direct sunlight your head is exposed to. A top up session is however the perfect way to revitalize the treatment. Customers usually find they will require a top up treatment every 3 to 4 years. Your initial treatment will never completely fade away so rest assured, your top up will only require one session. The price of a top up session is reduced for clients who have had their initial treatment performed by Appear Natural.
Does It Hurt?
During the procedure, most clients report a feeling of "slight discomfort". Very rarely is the sensation described as "painful" although this can vary from client to client. Painkillers may be taken as a precaution.
Will The Treatment Look Natural?
Over the course of three sessions, your practitioner will gradually build on the tone, density and shape of your treatment. By starting conservatively in terms of all aspects, you are able to avoid any unnatural or unwanted treatment flaws. We use the highest quality equipment, pigments and only the most skilled micropigmentation technicians. A natural looking result is guaranteed.
CONSULTATION
The first stage for SMP is to book a FREE consultation to see if you are suitable and what your expectations are. This should ideally be face to face but remote consultations can be arranged if necessary.
During the consultation we will discuss and agree costs with you. Discuss your medical history, asses your scalp, existing hair density and colour. Discuss the type of look you would like to achieve. Show you some 'before & after' pictures of the results we've achieved for our past clients. Do a virtual mock-up on a photograph of you to see what you would like after the treatment.
The consultation process typically takes 30 mins.